Big River Magazine
Explore the Upper Mississippi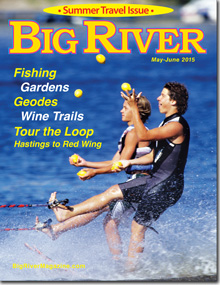 May-June 2015

Visit us on Facebook



Search our site

Read stories from past issues of Big River

Weather forecast for Upper Mississippi cities

River levels on the Upper Mississippi

Towboat-watching resource: Boats in pools and queued in locks.

Dreaming of a trip down the river? Read about boaters taking a voyage of a lifetime down the Mississippi on River Trips.


Big River Carp T-shirt
Order Here!


Covering the Heart of the Driftless Area for 22 Years
12 Great Rivertown Gardens
By Pamela Eyden
A guide to twelve outstanding and unusual gardens in Upper Mississippi river towns.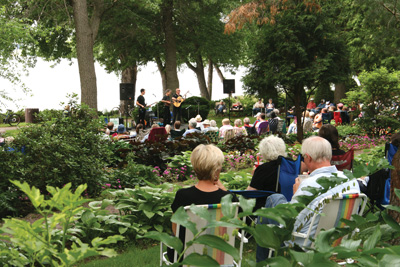 Sunday concert at the Munzinger Gardens in St. Coud, Minn.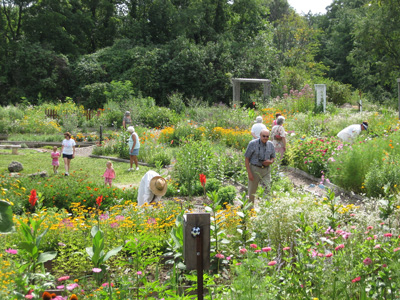 Visitors check out the butterfly garden in Bellevue, Iowa.

Cupid waits in the garden behind the Hotel de Ville in Alma, Wis.
Read the whole story in May-June Big River. Buy now
Call 507-454-5949 for info on digital subscriptions
---
Drifting Along the Wine Trail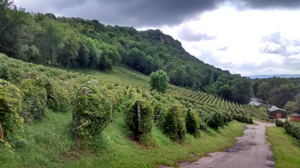 Vineyard at Seven Hawks in Fountain City, Wis.
The Upper Mississippi River Valley Viticultural Region offers plenty of wineries and vineyards to visit. Many group together into trails, hosting special events where you can travel from winery to winery enjoying the Upper Mississippi River and the Driftless Area. Here are links to the trails in our region with links to individual wineries.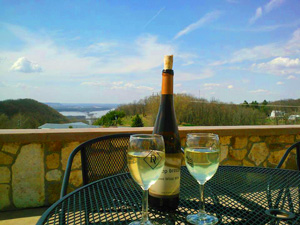 View of the river from Danzinger winery in Alma, Wis.
Southwest Wisconsin Wine Trail
Three Rivers Wine Trail of Minnesota
Northern Illinois Wine Trail - NW Loop
Read the whole story in May-June Big River. Buy now
Call 507-454-5949 for info on digital subscriptions.
---
Buy the magazine at these locations
Order single issues from Big River

See more on the Highlights page
Deck on Deck: Towboating in the Twin Cities by Capt. Bob Deck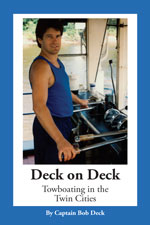 What's it like to work on a towboat? Deck on Deck is a first-hand account of life on river towboats in the 1970s and 80s. These stories will entertain you as Bob Deck recalls his days as a deckhand on the Mississippi River.

Troubled Waters — 30 Years in the River Business by Jack Lambert For sale in the Big River Bookstore. Listen to Jack's July 1st talk with Tommy Mischke on The Nite Show - Mischke Til Midnite,WCCO NewsRadio online.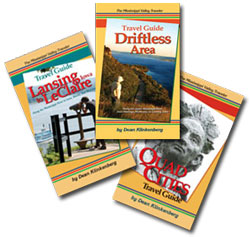 Driftless Area, Lansing to LeClaire, Iowa, and Quad Cities Travel Guides by Dean Klinkenberg. More info and ordering info.
Big River Travel Map
Dozens of scenic Mississippi overlooks and places to go.
Read Stories
about the Upper Mississippi River from past issues of Big River Magazine.
See complete issues from 2006 and 2007 online (PDFs). Select issues here
Volunteer groups on the river - a nine-part series about non-profit groups making a difference on the Upper Mississippi
Check the weather forecast and river levels for Upper Mississippi River cities.
Links to Upper Mississippi Resources
Take a look back at our April Foolishness river stories.