Big River Magazine
Explore the Upper Mississippi
November-December 2015



Special Holiday Subscription Offer

Search our site

Read stories from past issues of Big River



Covering the Heart of the Driftless Area for 23 Years
Augsburg's River Semester
By Ryan Johnson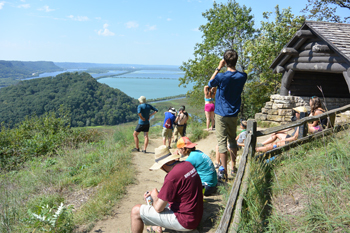 Read the whole story in November-December Big River.
Buy now
Call 507-454-5949 for info on digital subscriptions
---
Duck Camp
By Capt. Ted Peck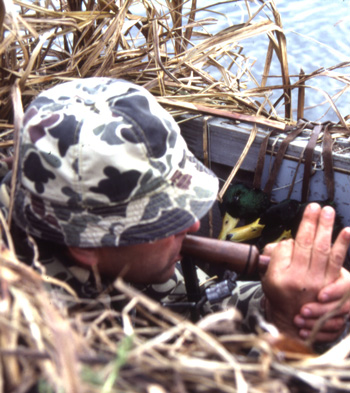 The rich duck hunting tradition that folks along the big river have known for generations hasn't changed all that much since the early 1940s.

---
Plus: Horseshoe Mound Preserve in northwest Illinois; photos from the Refuge Photo Contest; Castlerock Museum in Alma, Wis. See Highlights for this issue's Table of Contents.
Special Holiday Subscription Offer
Buy the magazine at these locations
Order single issues from Big River

See more on the Highlights page
Deck on Deck: Towboating in the Twin Cities by Capt. Bob Deck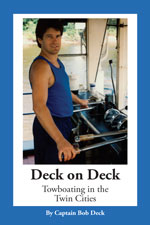 What's it like to work on a towboat? Deck on Deck is a first-hand account of life on river towboats in the 1970s and 80s. These stories will entertain you as Bob Deck recalls his days as a deckhand on the Mississippi River.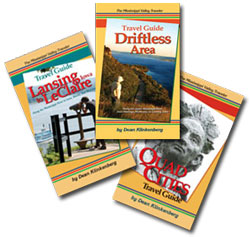 Driftless Area, Lansing to LeClaire, Iowa, and Quad Cities Travel Guides by Dean Klinkenberg. More info and ordering info.

Troubled Waters — 30 Years in the River Business by Jack Lambert For sale in the Big River Bookstore. Listen to Jack's July 1st talk with Tommy Mischke on The Nite Show - Mischke Til Midnite,WCCO NewsRadio online.
Big River Travel Map — Dozens of scenic Mississippi overlooks and places to go.
Read Stories about the Upper Mississippi River from past issues of Big River Magazine.
See complete issues from 2006 and 2007 online (PDFs). Select issues here
Volunteer groups on the river - a nine-part series about non-profit groups making a difference on the Upper Mississippi
Check the weather forecast and river levels for Upper Mississippi River cities.
Links to Upper Mississippi Resources
Take a look back at our April Foolishness river stories.
Weather forecast for Upper Mississippi cities
River levels on the Upper Mississippi
Towboat-watching resource: Boats in pools and queued in locks.
Dreaming of a trip down the river? Read about boaters taking a voyage of a lifetime down the Mississippi on River Trips.