Current Issue: Table of Contents
River News
Advertisers

See Highlights for the Table of Contents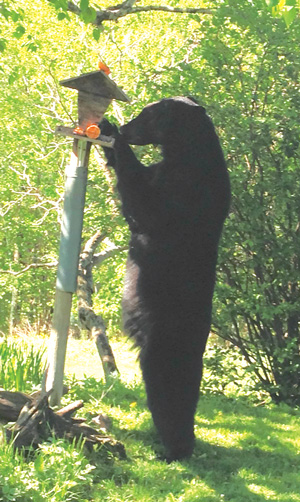 (Photo by Mary Coughlan)

Bears Among US
"Bears have lived in the Driftless Area for longer than humans, much longer than Euro-Americans.
"I think there are a lot more bears than we think. Maybe they're watching us more than we know. — Mary Coughlan, Ettrick, Wis.
By Pamela Eyden
---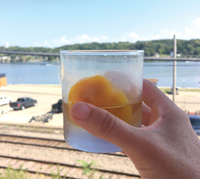 Distilling in the Midwest
Across the Upper Midwest and elsewhere, the convergence of the locavore movement and a resurgence of hip cocktail culture is fueling a boom in small distilleries.
By Sara Millhouse
---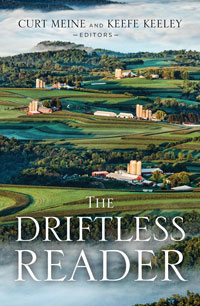 The Driftless Reader
For readers unfamiliar with the Driftless Area, this book may be the beginning of a rewarding relationship ... Meine and Keeley's careful work is obvious from their choices.
Review by Sara Millhouse
---
PLUS — migrating big birds, boathouses on the Black River, game wardens.
A Sampling of Past Stories
Climbing the River Bluffs (pdf)
By Pamela Eyden The Mississippi River valleycould be the best sport-climbing spot in the Midwest. March-April 2017
Climbing Links

Waiting for the Julia Belle Swain (pdf)
By John Gabbert The hard, gritty, expensive work of rescuing one of the finest steam sternwheeler packet boats ever built is nearly finished. Jan-Feb 2017

Effigy Mounds of the Wisconsin River Valley
By Sara Millhouse September-October 2016

Coldwater Cave May-June 2016
By Capt. Ted Peck

Nighthawk Twilight
By Molly McGuire July-Aug 2015

Carp Poetry Winners - July-Aug 2015

12 Great Rivertown Gardens (pdf) - May-June 2015

Sand Dollars — Mining Frac Sand in the River Valley (pdf
July-Aug 2011

Boykin Spaniels and Box Turtles July-Aug 2010

Look down on the river
Overlooks, lookouts, precipices and blufftop peaks