March-April 2014 Highlights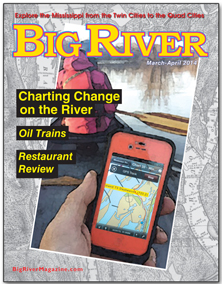 Mapping Time and the River (pdf)
By Ryan Johnson
Since 1820 the Army Corps of Engineers has changed the river and mapped the changes.
Download Army Corps 2011 Navigation Charts
See changes in one river section (from Brownsville, Minn., to Genoa, Wis.) through the years.
Essay
Only the River is Real
By Vincent Kavaloski
Invasive Species from the Great Lakes Threaten the Mississippi
By Reggie McLeod
Living with Floods
By Jeff Lessard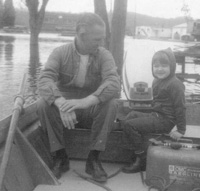 Read these stories,
river events and reviews in the
March-April issue of
Big River.